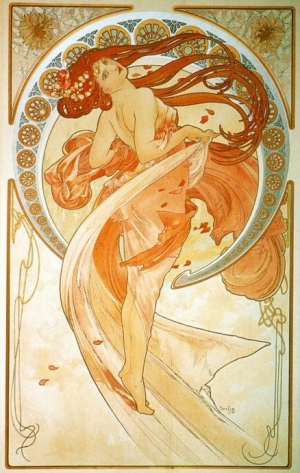 During my career as professional author and teacher and coach, I've run across many questions by novice writers about keeping their writing "safe": safe from interlopers wishing to copy their precious epic; safe from the prying eyes of jealous naysayers; safe from the negative impact of those "threshold guardians" who do not believe in you and wish only to ridicule you. There's a lot of angst out there, especially among beginning writers, about their work getting snarfed, copied and plagiarized and—these days particularly—shared casually all over the Internet.
So, how safe is your writing really? Perhaps, the real question is: how safe are you? Let's talk about it.
Safety is largely a question of perspective. If you are confident and feel safe, chances are you are in fact safe and create safety with your attitude. Safety, like freedom, is something you create but also need to nurture with responsible action, common sense, and knowledge. Many novice writers obsess about the safety of their work, fearing that it will be plagiarized by various people including the very people they send their work to. This is so counterproductive. First of all, despite the prevalent fear, this very seldom actually happens. This is negative thinking; not a good way to start your project. How about starting out with a little faith in those in the industry. Most of them are the professionals they purport to be. Treat them with respect and trust that your work will be respectfully treated in return.
Protect Against the UnExpected
Aside from the risks to your work's integrity by snatchers, vandals, destroyers and general mischief makers, there are other ways you can lose your material or have your work destroyed unintentionally. A fire or break-in, a computer failure or loss. Whether you are using a paper notebook, a mobile device or a laptop computer at home, there are things you can do to ensure the safety of your precious work. Here are a few tips for all three kinds:
• Keep your notebook in a place where it won't get ruined. Copy pages at a copy centre and secure the copy in a separate place.
• Maintain back up files (e.g., use a flash drive, jump drive or other storage device) and store them off your computer in a safe place that won't get hot or wet. I used my friend's place next door. Back up as often as you feel necessary. My benchmark is asking the question: how much am I willing to lose?
• Get and use a reliable security system on your computer, particularly if you use it a lot to surf the internet. What you need to look for is a thorough anti-virus and anti-spyware software and a rock-hard firewall. Some of the best Anti-Virus Security Programs include: Symantec Norton 360; Kaspersky Internet Security; ESET NOD32; Avast!; McAfee; and BitDefender.
• Use security software that updates automatically.
• Treat your personal information like cash.
• Secure your wireless network (e.g., use encryption in your wireless network and router).
• Protect your passwords and don't share them with anyone.
Protect Your Passwords
Here are some tips to help you create strong passwords and keep them safe:
• The longer the password, the tougher it is to crack. Use at least 10 characters; 12 is ideal for most home users.
• Mix letters, numbers, and special characters. Try to be unpredictable—don't use your name, birth date, or common words.
• Don't use the same password for many accounts. If it's stolen from you it can compromise you in many ways and be used to take over those other accounts.
• Don't share passwords on the phone, in texts or by email. No one should ask you for your password. If they do, they are scamming you.
• Keep your passwords in a secure place, out of plain site.
Safety on the Internet
Many writers, both professional and novice, are ticked off at how their stuff on blogs or online magazines, etc. gets snarfed and shared all over the world. What are they thinking??? The Internet is pretty much openly public, like an open forum of information, data, exchange and sharing. It's a little like standing in The Piazza San Marco with a bazillion other people, looking, hearing, smelling, and touching. If you want to be private and not seen and touched, then stay out of the piazza!
Think of the alternative: every site has a locked gateway, some monetized, that you need to give away your personal information to get into. The Internet is, in my opinion, the last bastion of true freedom of expression and sharing in the world. And an incredibly powerful one! Let's not mess that up with fear, paranoia or greed.
The most powerful aspect of the Internet lies in its sharing capability. This is what the internet does best: SHARE. So, my advice is: don't fight the best thing about the Internet; work with it. Simply be smart about what you make "public" by placing on the Internet, and what you keep private by not putting on the Internet or by choosing a gated site. And when something of yours goes "viral" rejoice; it's great publicity for you. One thing you can do that most fellow bloggers will respect, is ask to be cited. That way, at least you get the credit for being the originator.
Remember, we write to share. Let's keep the Internet free.
Source
https://www.scribophile.com/blog/is-your-writing-safe